Master Level Teachers and Practitioners
Renae Jensen, FSII
Renae Jensen is the founder of the Conscious Design Institute and Design Harmony.
"With a strong Greek/Italian heritage, I can say that Space Clearing has been part of my life since birth. I watched my Grandmothers and family practice methods of clearing negative energy from people and places with traditional methods. Since then, I have studied and trained for many years in the field, with various cultural techniques and incredible teachers. I have been blessed to work with a traditional medicine man for over 10 years, teaching me a new respect for the living energies, and working with natural elements. I am also certified as Reiki Master & Reiki 8 lightworker, Pranic Healer, and Feng Shui Master. I am a practicing realtor in New Jersey, and have worked with hundreds of homes as a trouble shooter to "unstick homes" and help people move forward.
Consider Space Clearing when you feel the home is heavy, sad, and angry- with issues ranging from illness, negative luck, romance problems, children out of sorts. Houses can hold the energy of trauma, sadness, and spirits from the land, former residents, and disharmonious electromagnetic fields. You can shift your space and welcome in clean, clear energy that will uplift you and your family. Consider space clearing."
Blessings,
Renae
Space Clearing & Harmonizing – Real Estate Sales – House Blessings
Contact: Renae@designharmony.com
David Price Francis
David Price Francis is a master energy worker, spiritual teacher, author, instructor at the Conscious Design Institute, and the founder of EnergyWorlds.
"As an energy expert, I have over 40 years experience in clearing, cleaning, and charging ecologies and creating sacred spaces. I work with sound vibration, incense, essential oils, and mental imagery to release stuck energies and restore energetic balance, harmony, and flow. Whether you are moving into a new space; have experienced conflict, illness, or a major life event within an existing space, or simply feel that there is a heavy energy present in your ecology, I will clear negative and stuck energies away. Experience how space clearing can provide a healthier and more vibrant home and/or work environment that will support your personal and professional endeavors by allowing fresh energy to flow through your space and your life. Discover how clearing energetic blockages and stagnation can elevate the level of vibration in your space and provide you with greater wellbeing. Realign your space to reflect and support your current or new goals and endeavors by booking a customized space clearing. I conduct my services in a discreet and professional manner, maintaining the highest degree of ethics and integrity. Your needs will always be addressed with care, compassion, and sensitivity."
– David Price Francis
For a list of David's classes at the Conscious Design Institute, visit the Featured Classes section on this website. For more on David, including his products and services, visit www.energyworlds.com. For a free consultation and to schedule an appointment, contact David at 646.737.3470 or via email at david@energyworlds.com.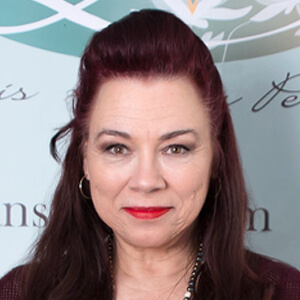 Lois Kramer-Perez, C.Ht., Feng Shui Energy Clearing for Your Space & Your Soul
Lois has over 15 years' experience, using her feng shui energy clearing.
Whether you are moving out or moving, Lois' Feng Shui Energy Clearing is just what you need.
Realtors have found, after the house/property has been cleaned, staged, primped and painted, it may look fabulous, but no one is biting. Something just doesn't feel right. All of the surrounding the properties are selling, but this one – no activity at all. Now is the time to call in their secret weapon – Lois, to perform her Feng Shui Clearing. Lois uses time tested dowsing techniques to "cleanse" & "balance" the property, attracting the perfect new owners ready to make the deal.
For those times that you need a little more support in specific situations, preparing for a job interview, a contract signing, real estate showing, a difficult or stressful situation, and most recently, requests for oil tank clearing – remote clearing is perfect for releasing stress and supporting ease.
Find out more www.loiskramerperez.com or schedule your FREE 30 Minute Discover Your Shui Call at www.callwithlois.com
Here is what clients are saying:
"There has been a huge shift here since you have done your work. I look forward to doing things now, as before I could not get out of my own way. Taylor's social life has suddenly expanded, which she lacked before your visit. Thank you!"
Deb, Taylor & Mr. Nashbrook | Oakland, New Jersey
"Lois is a charismatic, and passionate person. She is my secret weapon when it comes to my home and work environment. She's has the ability to identify the smallest change to completely shift the energy of a room. It's like a big exhale when she shares her gift. Most recently she cleared our property as we were having an old oil tank removed. For anyone who has had this experience, it's a nail biter.. you are hoping for no holes in the tank or else you are in for an environmental mess. The result was no holes and we got our papers giving our property the green light. Thank you Lois!"
Debra Angilletta, Business Profits Expert
"Clearing is working. There are two different people that are interested in renting the property for the year. Since the clearing there has been more activity and one offer, before the clearing there was zero activity for months."
Karen M. Parziale, Property in Wall N.J.
"Lois did an amazing job on a home that we were trying to sell. 5 days after Lois did a clearing, the home went under contract – after have been on the market for months. Her intuition about the home and her thoughtful suggestions certainly helped us breakthrough to a successful closing."
Maria Rini & Richard Gneiding, RE/MAX Real Estate LTD
"What a wonderful experience. We all noticed immediate benefit from the space & personal clearing. My son became happier and slept VERY soundly. My husband said he noticed "something", and he appeared much calmer and relaxed. I felt light, and was in bed by 9:30, and my sleep was profoundly deep. I awoke refreshed and full of energy. !!!Since then, I have experienced an increase in productivity in my networking business, with the additional revenue stream a notable benefit. THANK YOU for impacting our lives so immensely."
N.Blosom. Ordell NJ 07649
"Do you remember when you cleared my client's house in Ridgewood in the Fall of 2010? Well since that day all disasters have stopped. No trees have fallen, no flood's etc. yet the whole area has been decimated twice. Once with Sandy, once with the Oct. snow storm last fall 2011."
M.Kolenut, President Lincoln Landscaping Inc., Franklin Lakes, New Jersey 07417