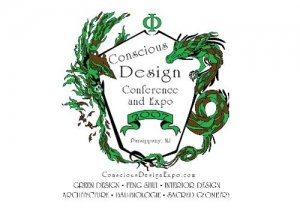 2007 was the year for the Conscious Design Conference and Expo, held in New Jersey. Hosted by Conscious Design and Renae Jensen, this was a huge undertaking !
Our dream come true as the American Institute of Architects and the ASID ( Designers), connected with the teachers of Feng Shui and Bau Biologie. The vendors were spectacular and the event created a bridge for many people to share wisdom, knowledge and to bring more healing into the world.
We were proud to host HGTV stars: Stephanie McWillians Fun Shui premier and Dan Schachner from Curb Appeal.